Vision Zero
Annual Report 2022



As a Vision Zero Intern for Philadelphia's Office of Transportation, Infrastructure, and Sustainability (OTIS︎︎︎), I led the layout design and data visualization, and wrote and managed content for the city's annual report on traffic safety︎︎︎



Traffic fatalities are a serious matter. Accessibility and consistency were key considerations for data visualization done using R, Excel, and Adobe Illustrator.






Maps made in ArcGIS helped to make data more tangible, and shed light on the uneven nature of traffic crashes.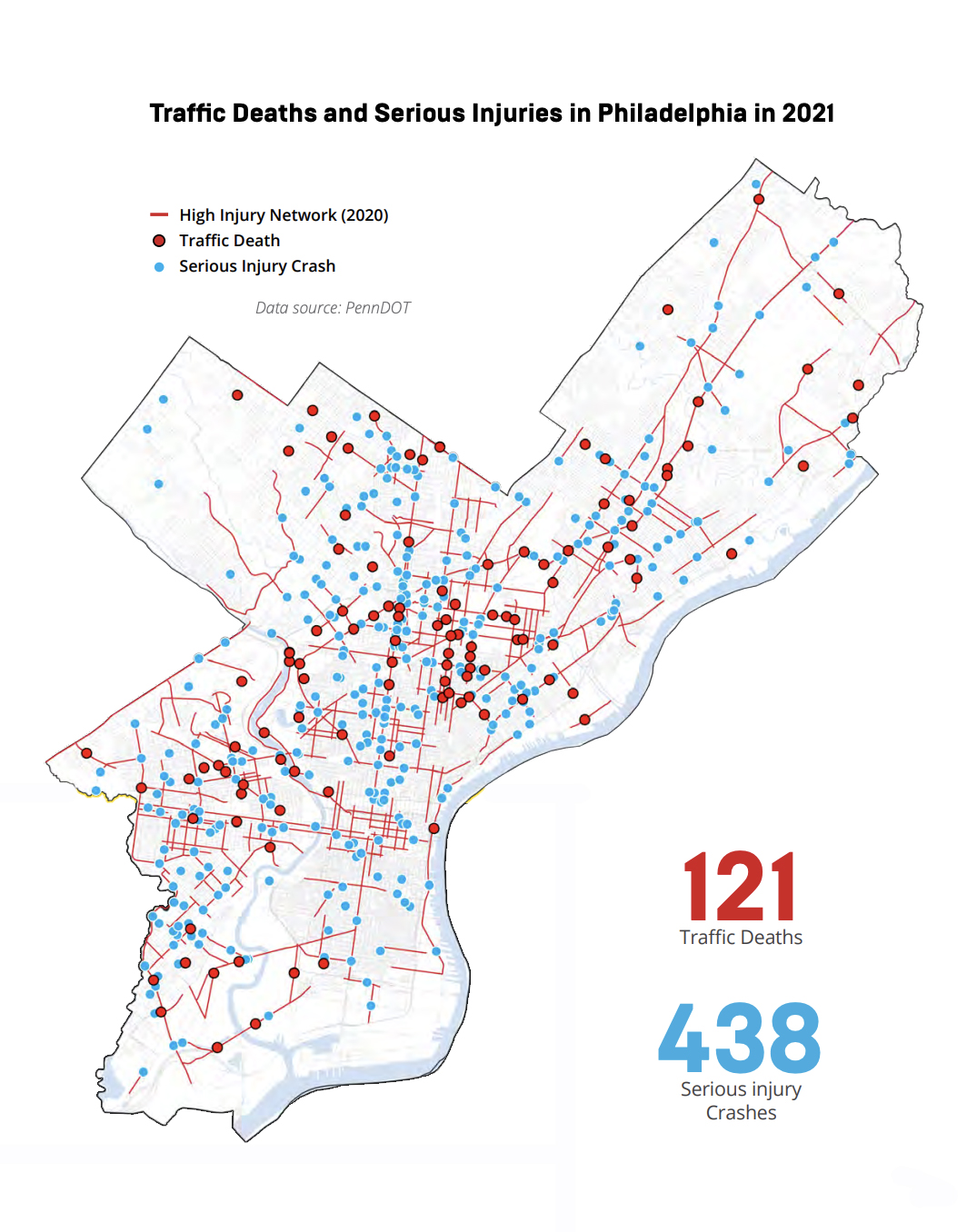 In addition to sobering statistics, the Annual Report is an important update on OTIS's completed and ongoing projects.




In Philadelphia, Vision Zero is a broad collaboration between local advocates, non-profits, and city, state, and regional agencies.

This report would not have been possible without the significant contributions of my teammates and the important ongoing work of OTIS, the Philadelphia Department of Planning and Development, DVRPC, the Pennsylvania Department of Transportation, and a broad network of local advocates and advocacy groups.



photos by Chris Young, City of Philadelphia