How exactly does Boston respond to a shooting?
While working at

Agncy Design

, we conducted a comprehensive project analyzing the City of Boston's response to a shooting incident, for the Mayor's Office of Public Safety (OPS).
We conducted eight in-depth interviews that included city and district staff, first responders, and trauma recovery non-profits.

From these interviews, we synthesized two deliverables to best inform the systems-level work of the OPS.
A).
Site
Maps
These maps show the communications, movements, and interactions of responding organizations and individuals affected by a shooting.
Because a shooting has long-lasting effects and diverging possibilities, the information is split across key sites and timeframes that are consequential in a shooting.

B. Interaction Maps
People and communities need support after a shooting. Unfortunately that support, and the information to access that support, is distributed across a convoluted network of organizations.

These maps show how organizations currently interact with affected individuals, to reveal where OPS might intervene to better support Bostonians.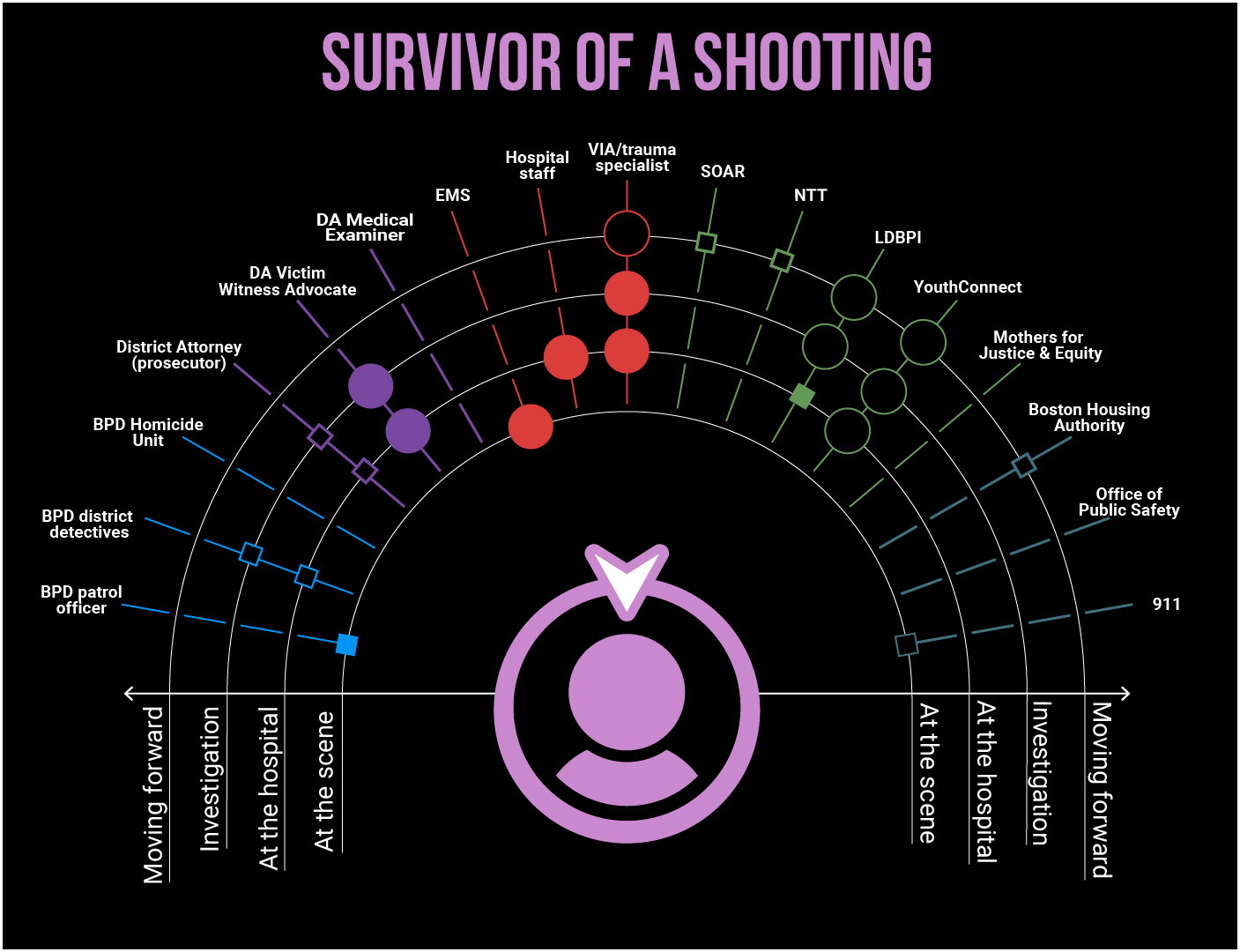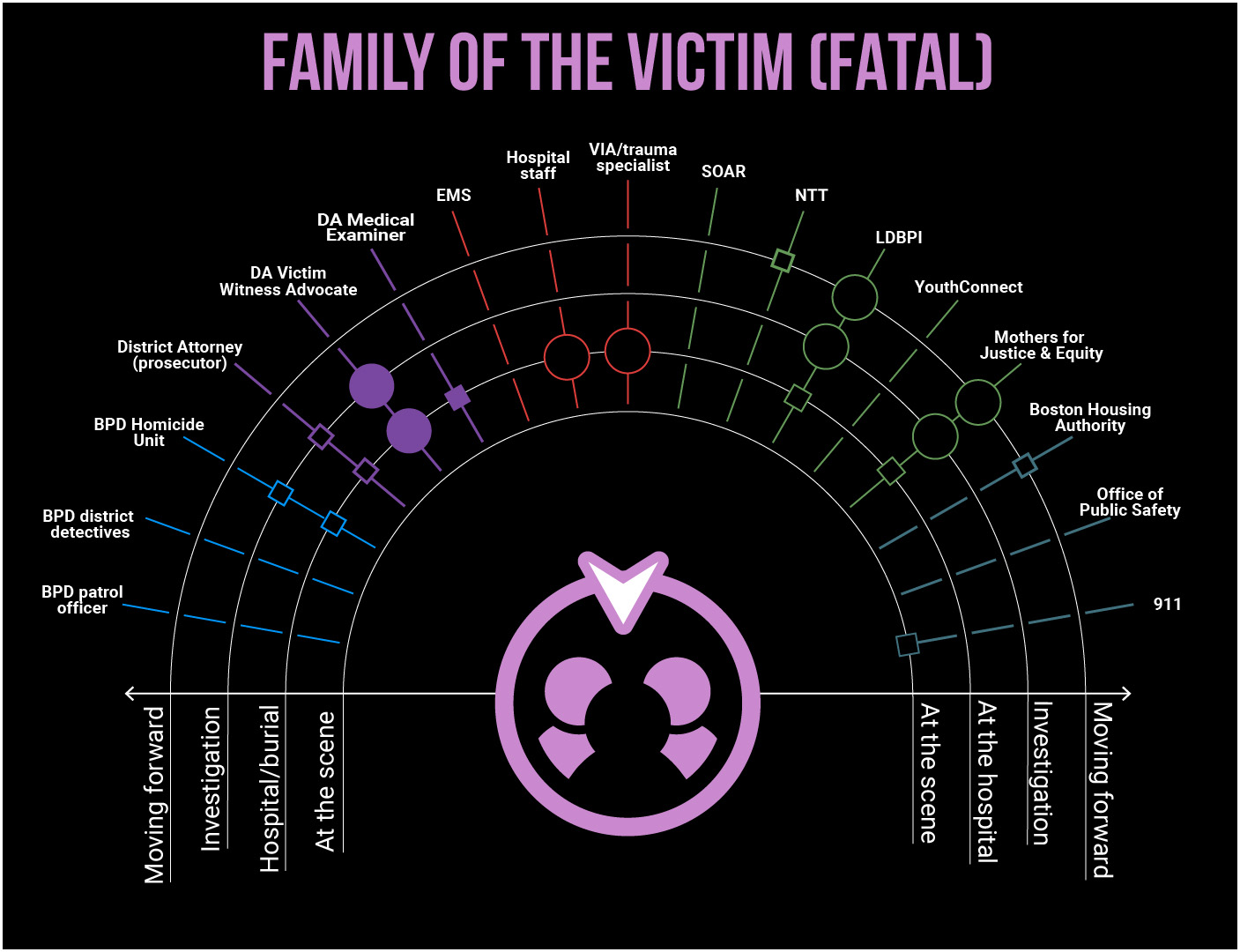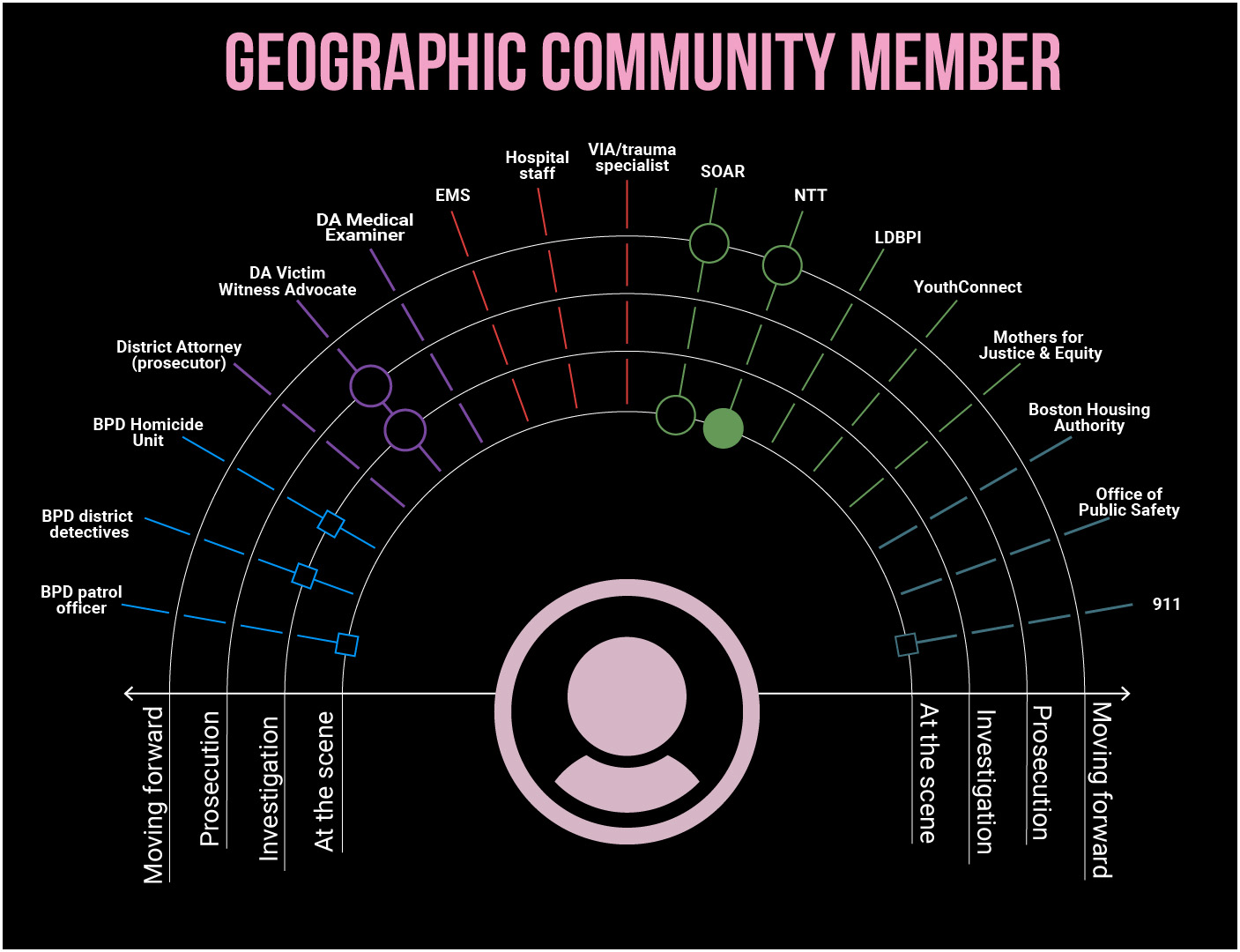 Once the interviews were complete, I had in hand the most complex set of information I've ever worked with, which included:
20+ organizations

12+ month time scale

multiple stakeholders and users

vastly diverging possibilities


What followed was an iterative process of sketching, re-scoping, data analysis, pivots, collecting references, branding, production, and storytelling.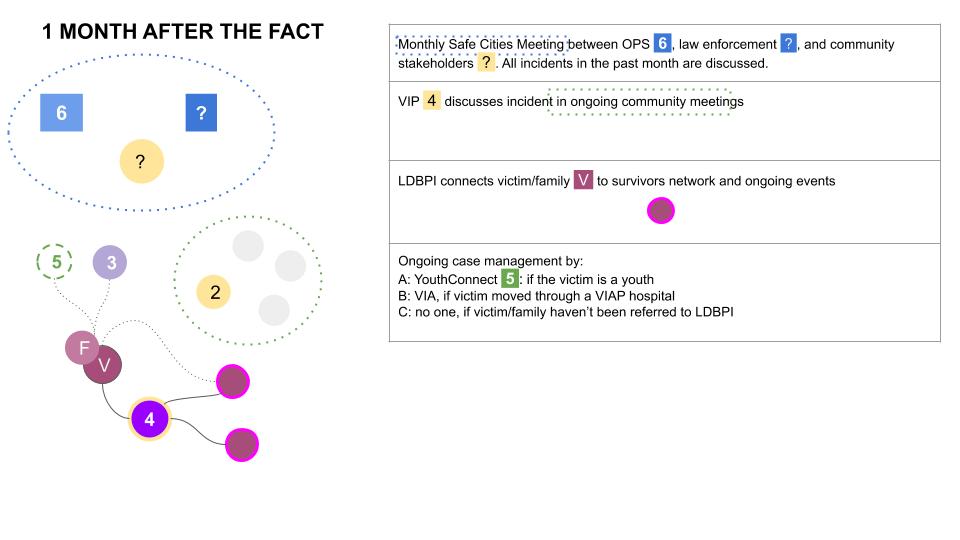 fin-ish*

*It is worth noting that this project was being conducted while many people, myself included, were protesting police violence and racial inequality. It is my sincere hope that this project, in it's next iteration, can draw attention to the relatively small role that police currently play in preventing gun violence and the critical work of organizations like the

Louis D. Brown Peace

Institute︎︎︎

, the

Violence Intervention Program︎︎︎

, andSOAR︎︎︎.