How exactly does Boston
respond to a shooting?
While working at

Agncy Design︎︎︎

, we conducted a comprehensive project analyzing the City of Boston's response to a shooting incident for the Mayor's Office of Public Safety (OPS).
We conducted eight in-depth interviews that included city and district staff, first responders, and trauma recovery non-profits.

From these interviews, we synthesized two deliverables to best inform the systems-level work of the OPS.
A).
Site
Maps
These maps show the communications, movements, and interactions of responding organizations and individuals affected by a shooting.
Because a shooting has long-lasting effects and diverging possibilities, the information is split across key sites and timeframes that are consequential in a shooting.

B. Interaction Maps
People and communities need support after a shooting. Unfortunately that support, and the information to access that support, is distributed across a convoluted network of organizations.

These maps show how organizations currently interact with affected individuals, to reveal where OPS might intervene to better support Bostonians.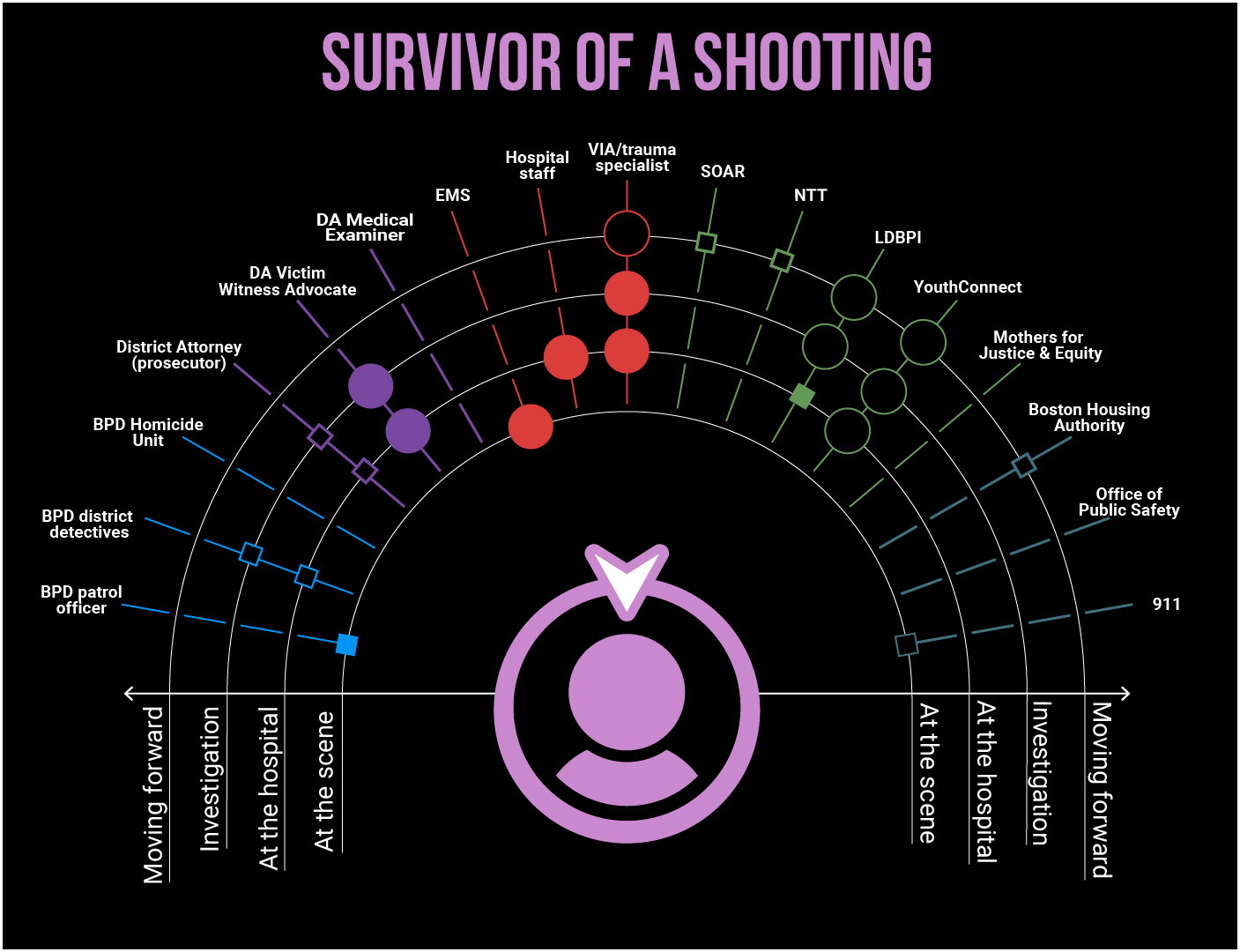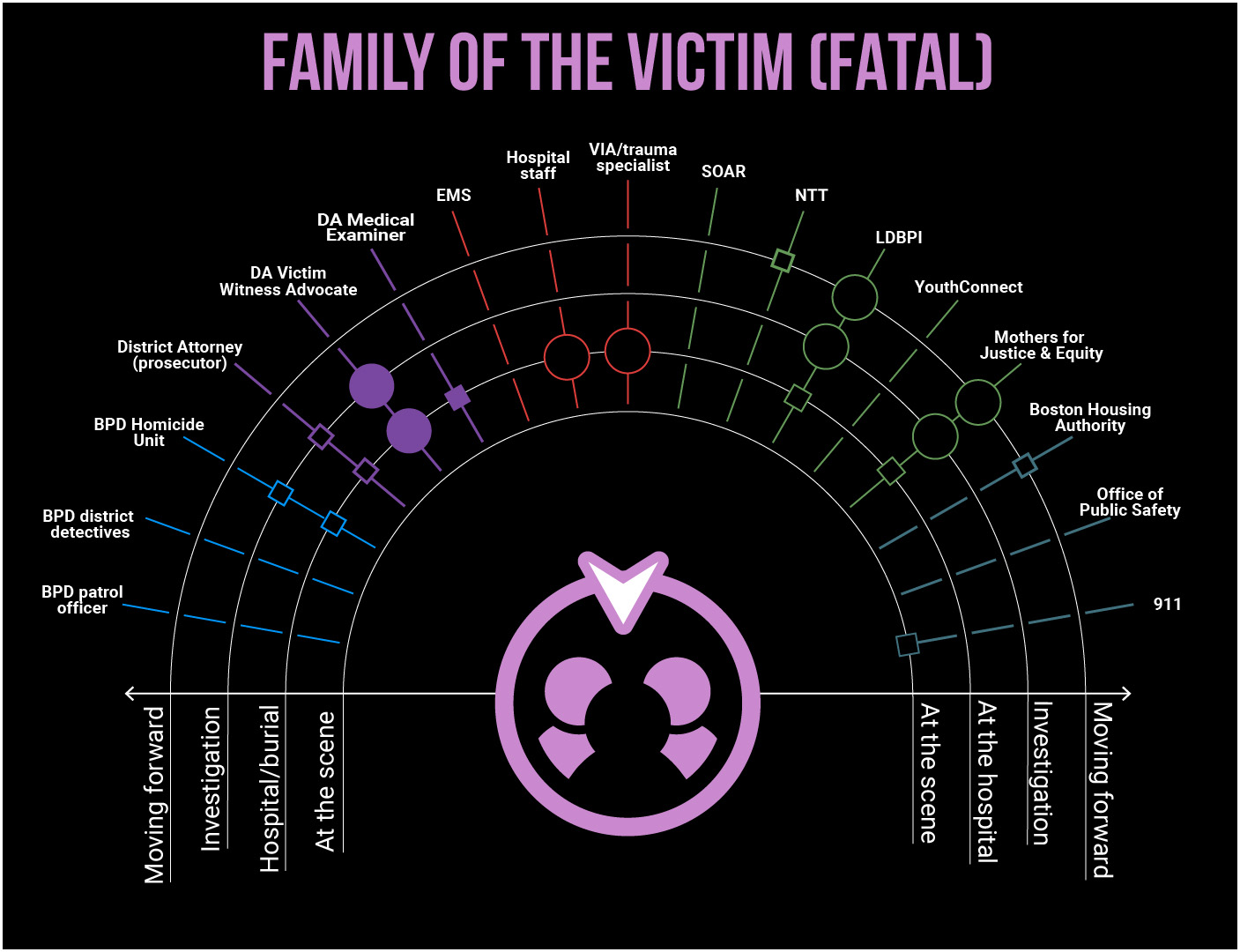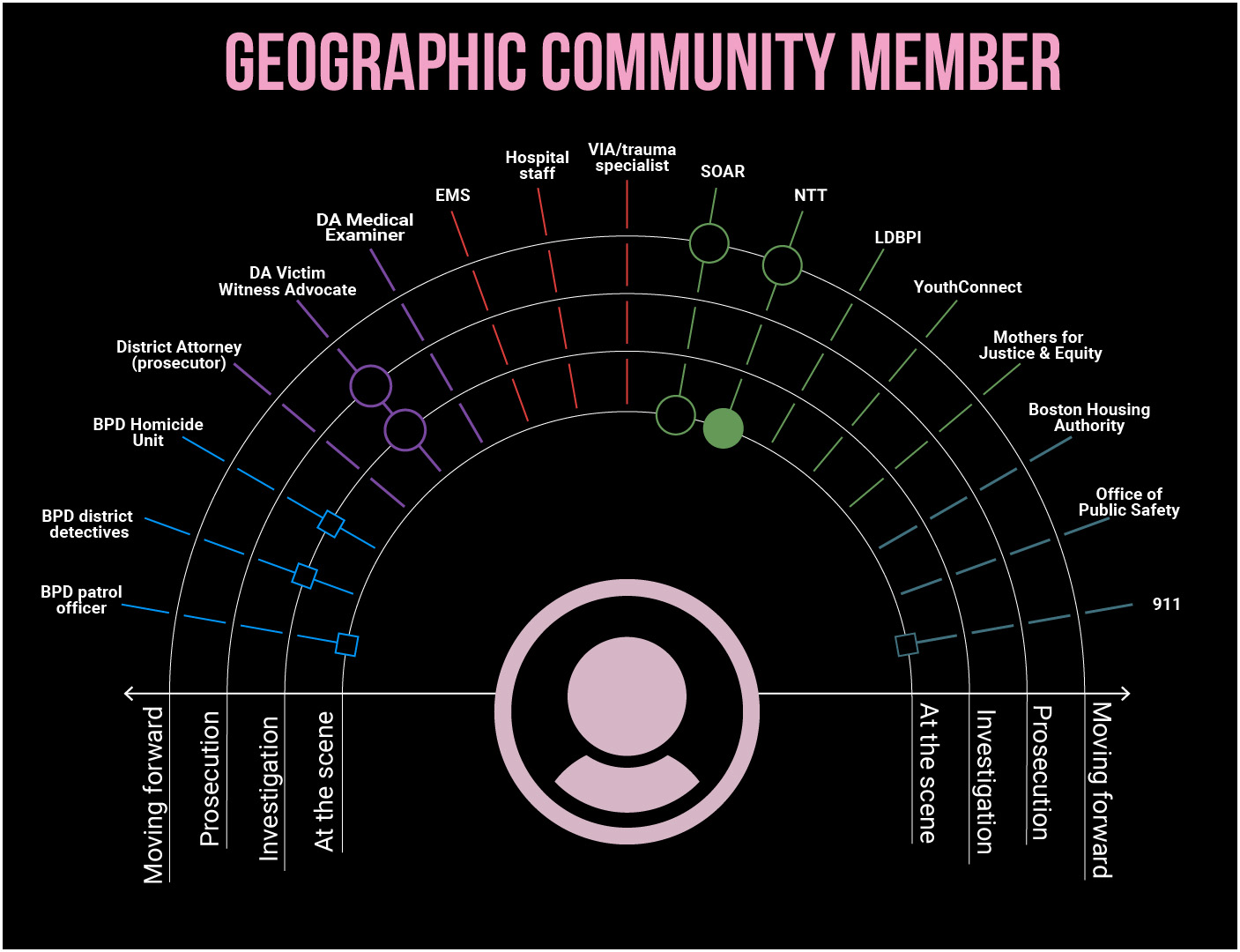 Once the interviews were complete, I had in hand the most complex set of information I've ever worked with, which included:
20+ organizations

12+ month time scale

multiple stakeholders and users

vastly diverging possibilities


What followed was an iterative process of sketching, re-scoping, data analysis, pivots, collecting references, branding, production, and storytelling.