In the summer of 2016, I travelled to Tokyo as part of a RISD Global Study program.
For the next three weeks at the Tokyo College of Cycle Design, I sketched ideas, bent steel tubes, attached them with brass fillets and steel lugs, and polished it all to a mirror finish to create a custom bike frame.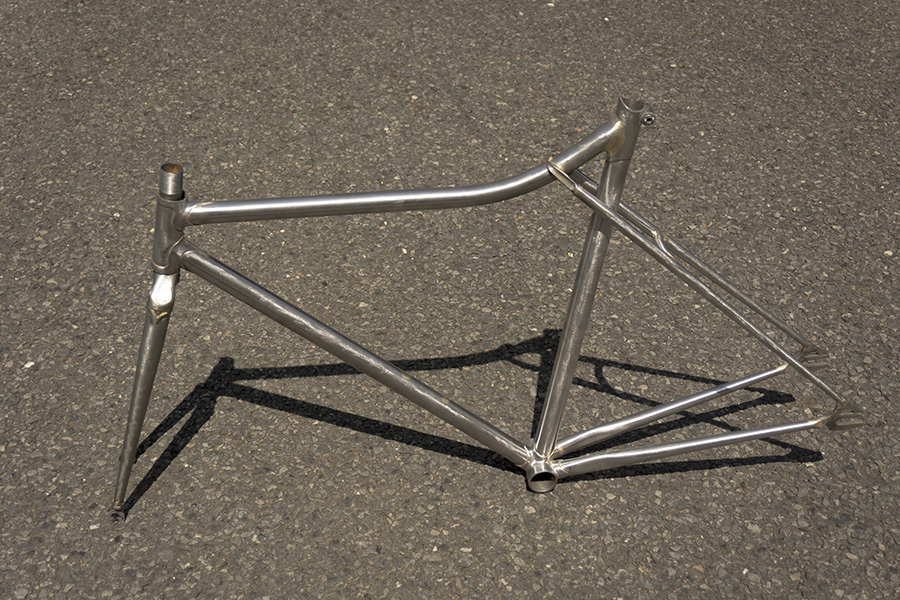 Upon returning to the US, I chose and assembled components to create a fixed-gear bicycle optimized for my commute.



Gearing and handlebar set-up balance acceleration, comfort, and hill-climbing capacity.

Unique triple-triangle frame design accomodates a u-lock and a variety of tire sizes.


Clear-coat finish highlights the brass joinery and allows a unique patina to develop, camouflaging the bike from unwanted attention.

The resulting bike is named Hiromasa in honor of the professor who helped me build it. It is my primary mode of transportation, and will be for years to come.