c
veillance
c
llective

coveillance collective
As a founding member of the coveillance collective, I have helped design and implement a variety of projects that help to crack open the black box of surveillance. Examples include...
The People's Field Guide to Spotting Surveillance Infrastructure
Inspired by birdspotting guides and designed for easy deplyment in the field. I wrote content, co-edited, and designed entire this playful and accessible zine.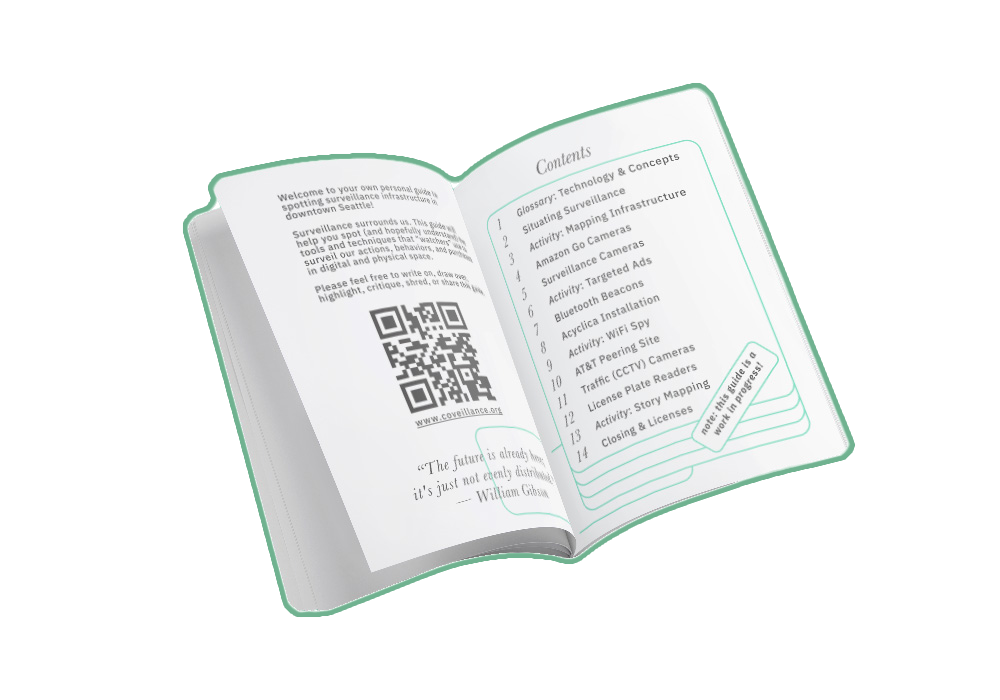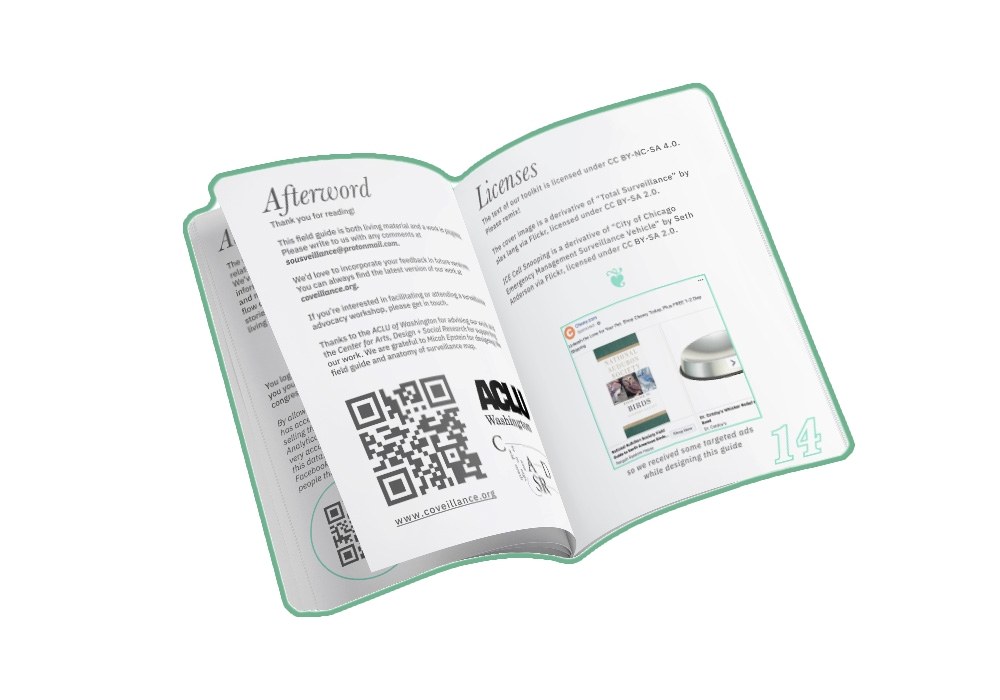 Information includes:

Technology & Concepts Glossary



How to spot various cameras



An activity about targeted ads



Diagrams

about NSA wiretapping



...and so much more!


Workshop: Mapping the Surveillance Ecosystem
Today, most of our movements through physical and digital space are surveilled by technology corporations and/or government agencies.
This workshop uses storytelling and collaborative mapping to help participants differentiate and navigate the complex "ecosystem" of technologies, databases, and organizations.
So far, I have run this workshop at CtrlZ.AI in Barcelona, and with the Tech Fairness Coalition of Seattle. It is living material, constantly changing to stay up-to-date and useful.
Previous iterations of the map: