c
veillance
c
llective


coveillance collective


As a founding member of the coveillance collective︎︎︎, I have helped design and implement a variety of projects that help to crack open the black box of surveillance. These include...



The People's Field Guide to Spotting Surveillance Infrastructure

Inspired by birdspotting guides and designed for easy deployment in the field. I wrote content, co-edited, and designed entire this playful and accessible zine.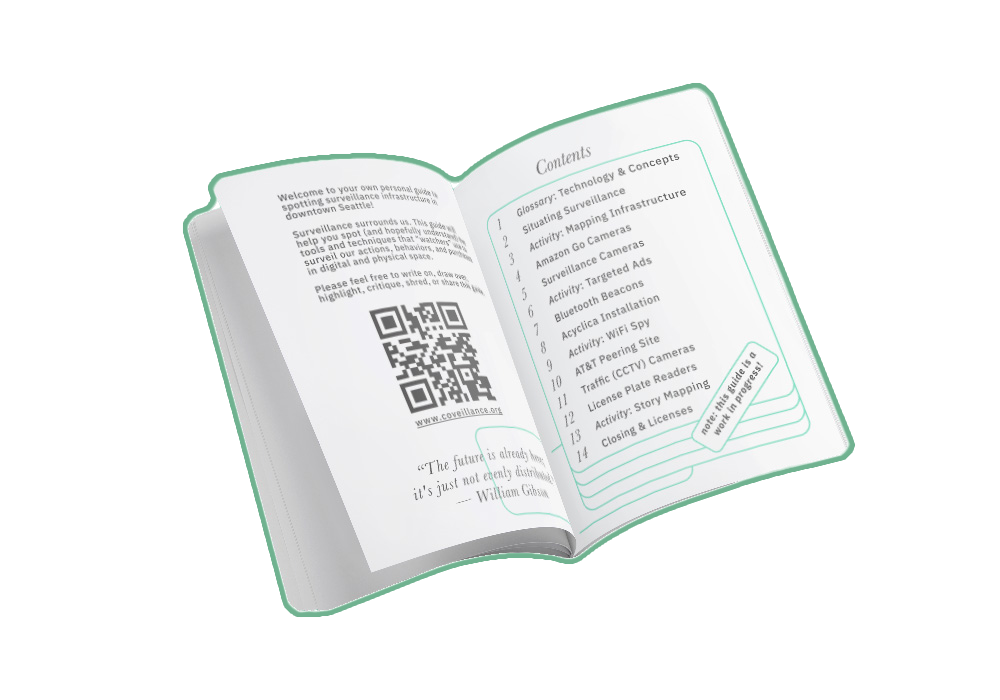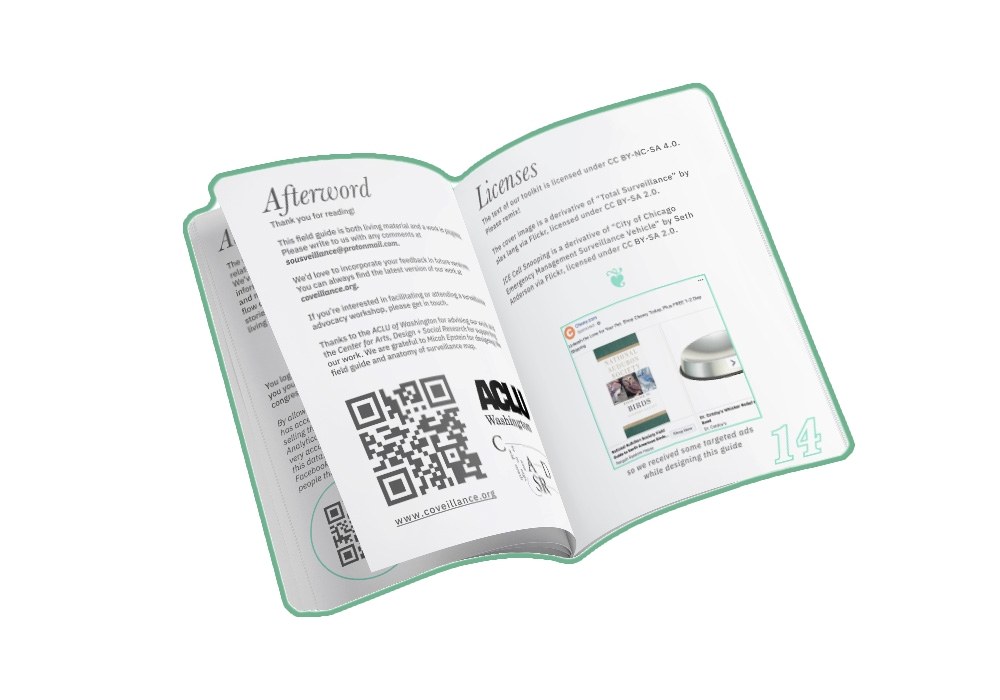 Technologies & concepts glossary


How to spot various cameras


An activity about targeted ads


A diagram of how the NSA collects data


...and so much more!


field guide PDF︎︎︎
Workshop: Mapping the Surveillance Ecosystem

workshop write-up︎︎︎
Today, most of our movements through physical and digital space are surveilled by technology corporations and/or government agencies.
This workshop uses storytelling and collaborative mapping to help participants differentiate and navigate this complex "ecosystem" of technologies, databases, and organizations.
So far, I have run an in-person verson of this workshop at
FAccT 2022
in Seoul,
CtrlZ.AI
in Barcelona, and a digital version with the
Tech Equity Coalition
of Seattle.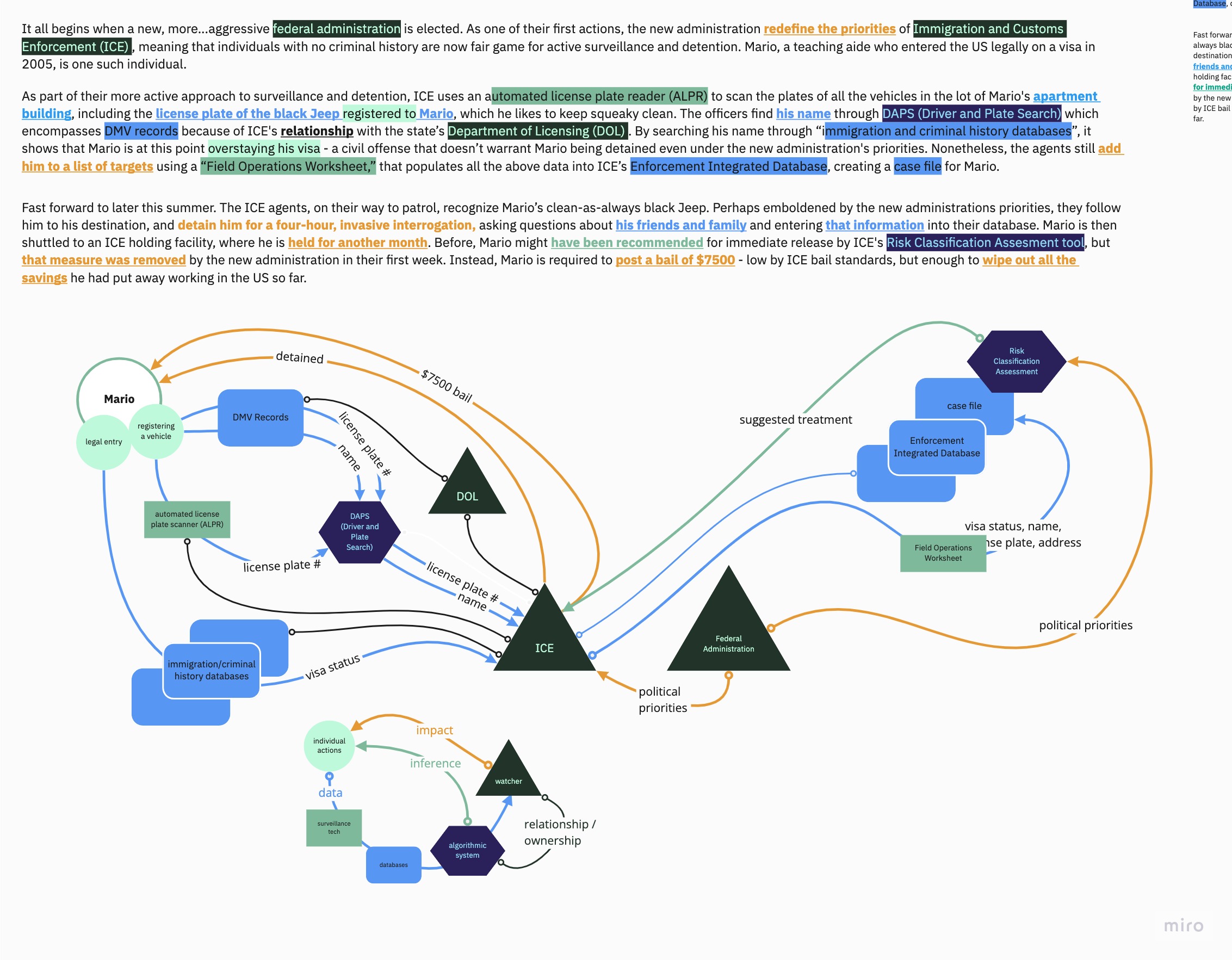 previous iterations of the map:
home of the coveillance toolkit
a playful repository of all coveillance materials to date.
mobile-responsive and easy to navigate, with graphic elements inspired by the optimistic web 1.0 era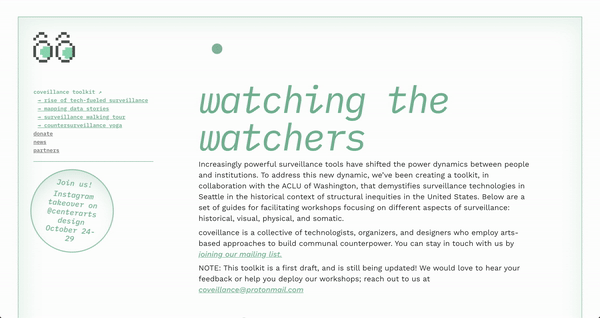 *co-designed and developed with
kalli retzepi︎︎︎
and the entire coveillance team.