BOSTON + 311
︎Chapter 1︎︎︎
Prototyping new forms of community engagement in Chinatown
︎Chapter 2︎︎︎
Qualitative research and civic strategy with the Mayor's Office of New Urban Mechanics
Chapter 1
During the Urban Interactions studio in RISD Industrial Design, we
1
worked with the
Asian Community Development Corporation
to prototype interventions to better the lives of Chinatown's residents.
But first, we had to learn something about those residents.
1
INSTAGRAM SCAVENGER HUNT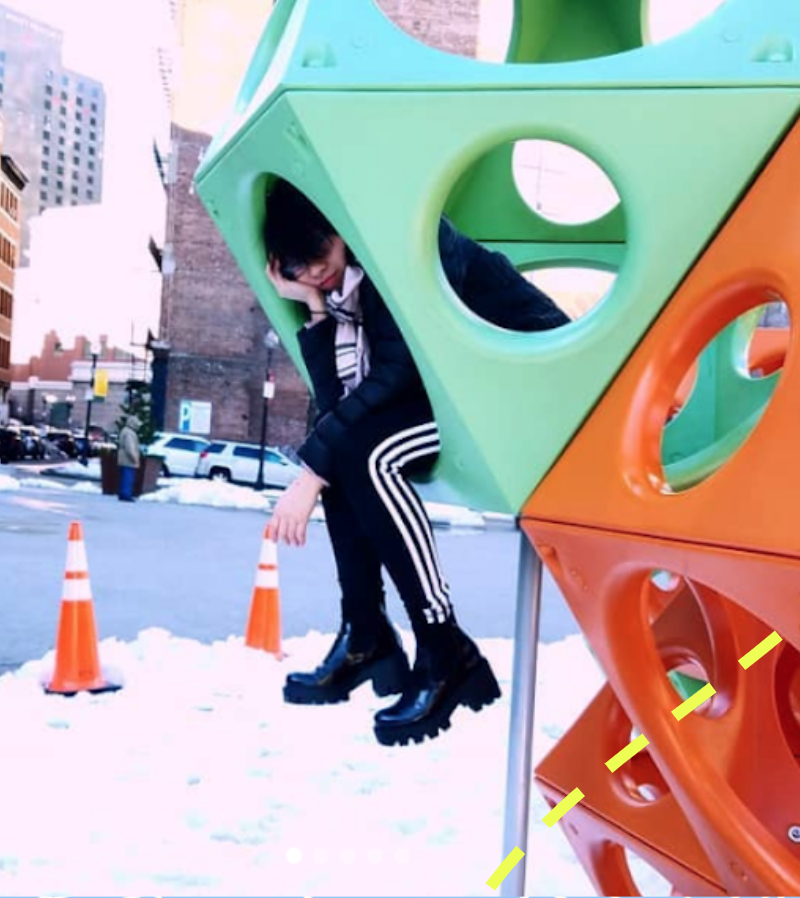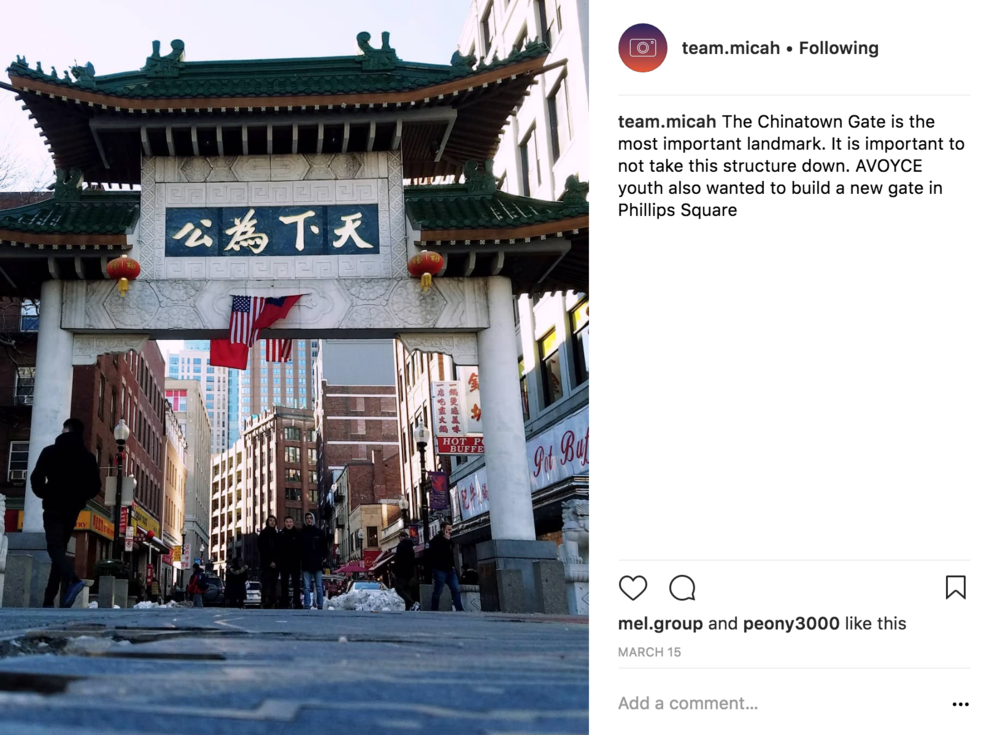 2
FLYERS AND POSTCARDS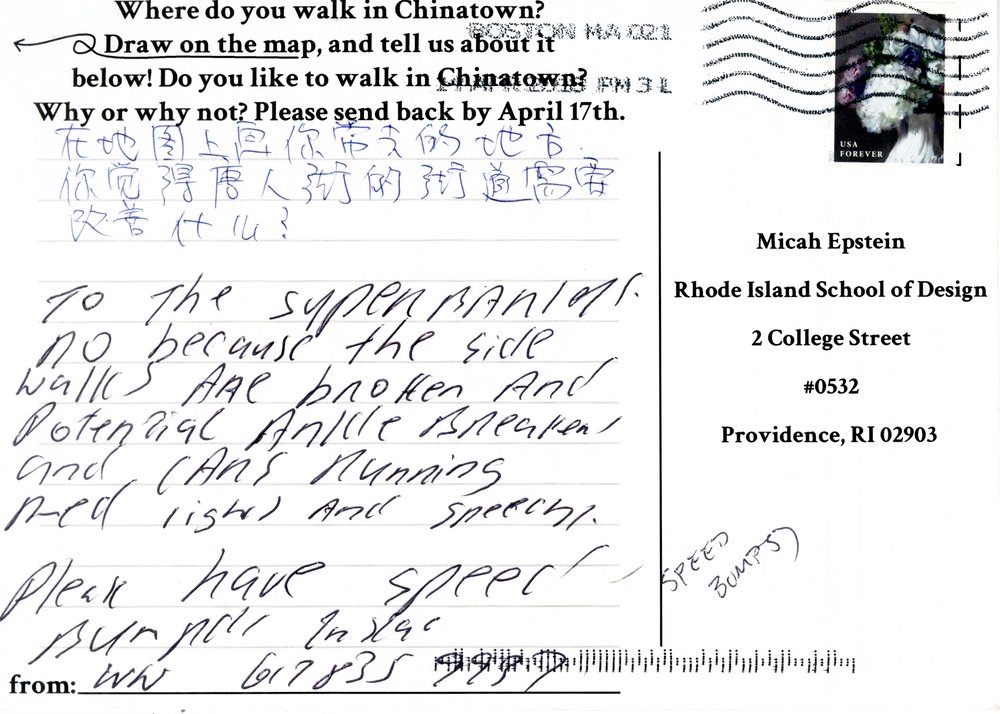 location based prompt and response


These conversations yielded three intentions:
1
Help community associations understand their constituencies, while balancing technological and in-person conversation.


2
Formalize valuable, unstructured community conversations without sacrificing complexity.


3
Maintain data transparency and ownership for citizens.
So we proposed Boston + 311:
utilize the existing digital infrastructure of BOS:311 which already has:
claim filing
map-based UI
a dedicated user base


build novel feature that allows community advocates to cite multiple claims into one actionable issue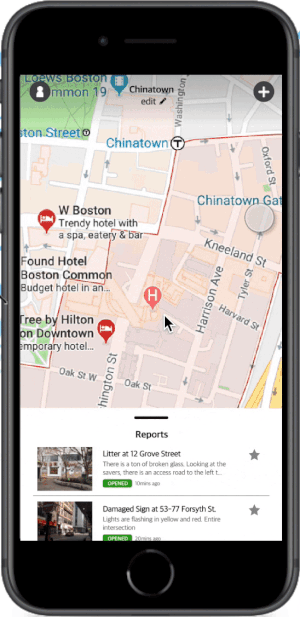 auto-generated visual citation structure
data transparency

intuitive prioritization of issues




A platform for collaborative brainstorming about
quality-of-life issues in Boston.
wireframe sketches: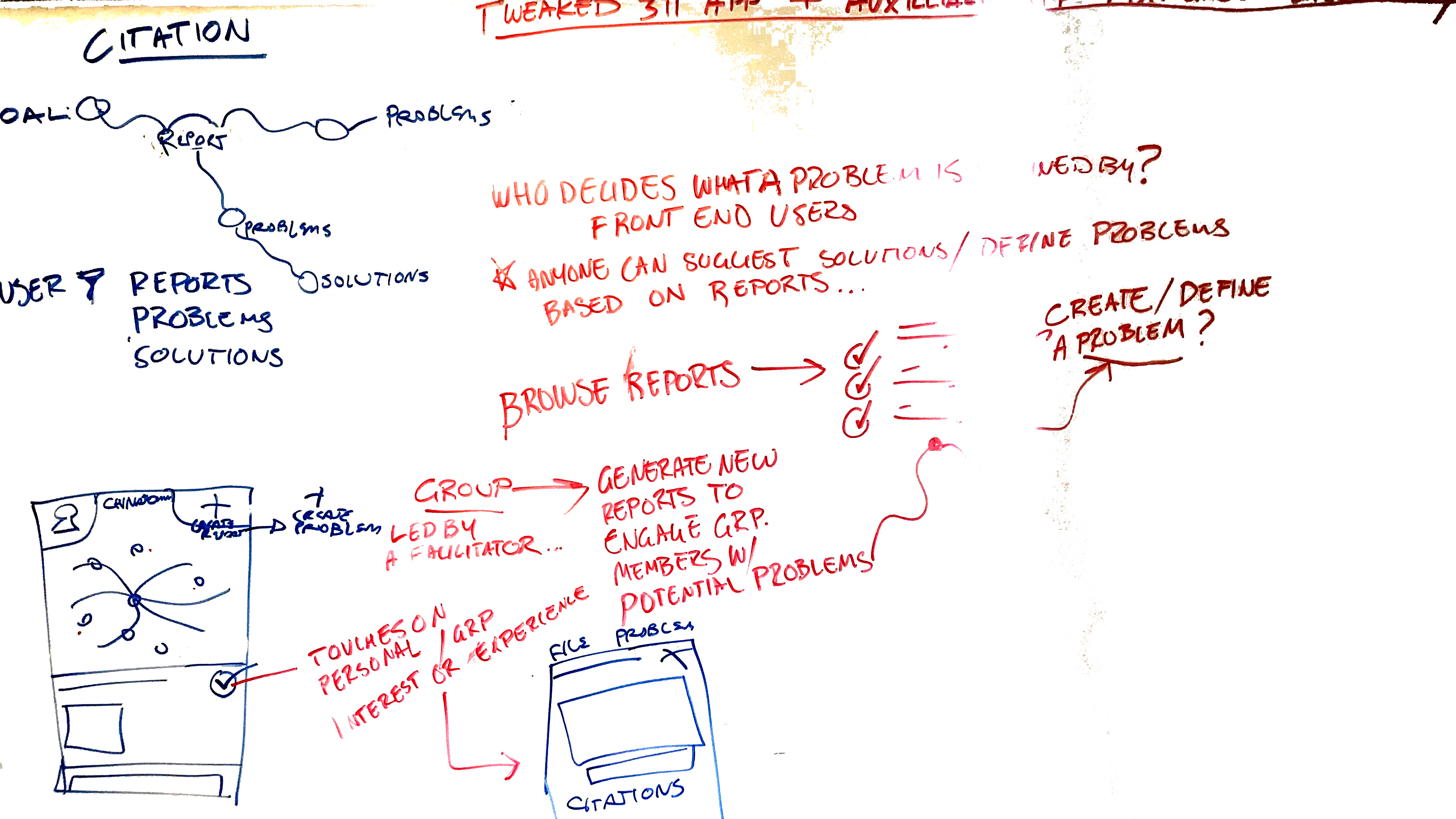 ---
Chapter 2
As a summer fellow with the
Boston Mayor's Office of New Urban Mechanics
, I was asked to continue my work with the BOS:311 system. This time, the rules had changed - less blue sky speculation and more real world constraints.
As always, I started with...
Research

in-depth interviews internally with the following departments: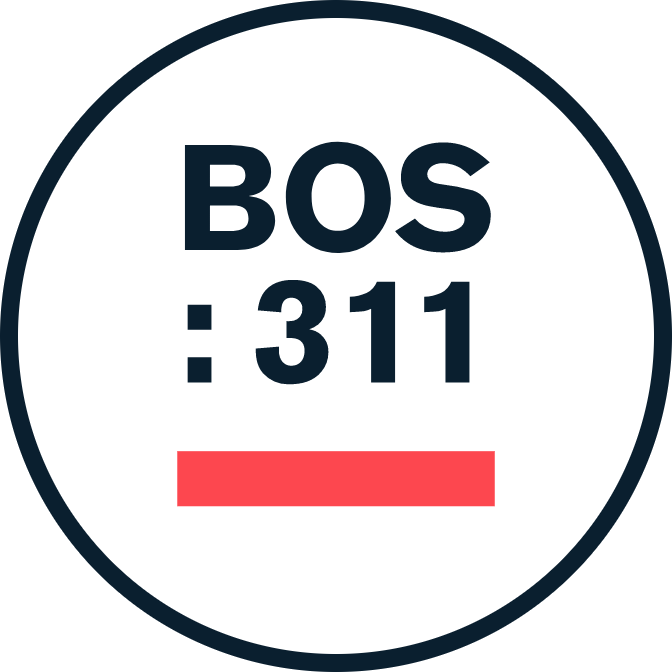 311 Call Center
Public Works
New Urban Mechanics
Neighborhood Services
Innovation and Technology
Transportation
And several relevant external groups:
Analysis and Brainstorming


what could I do in 6 weeks that would meaningfully contribute to a vast system that spanned decades and departments?

Synthesis & Strategy
I visualized the 311 system based on most-recent data: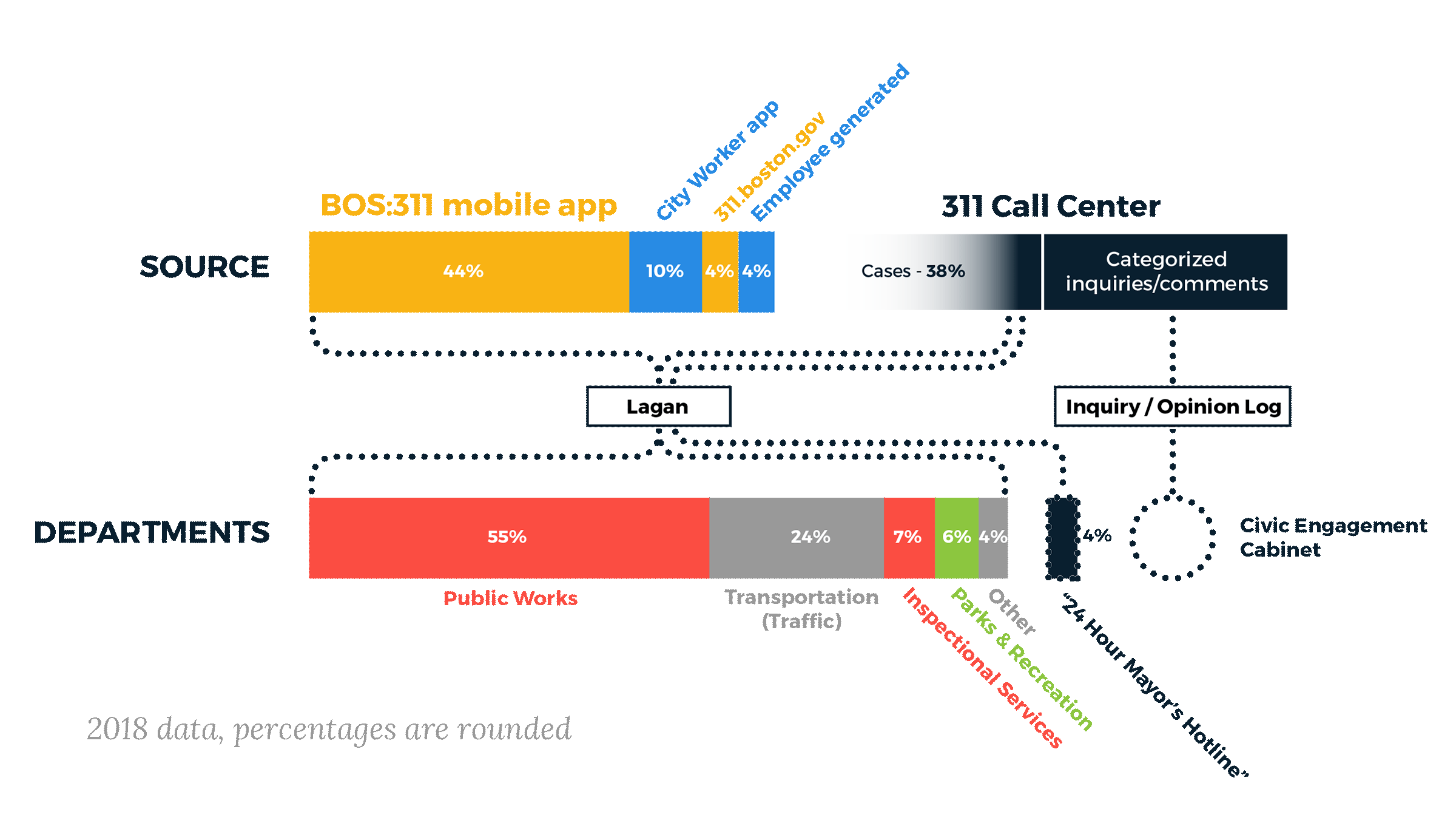 I prototyped and made the case for specific feature implementations in the short term:


1. Equity
human-translated multilingual support
2. Efficiency
multiple photos for easier case response
3. Transparency
humanized updates
and alerts
and created recommendations and pathways towards better indepartmental collaboration - and made sure they got in the hands of people who could implement them: