Working with the ACLU of Washington and the Critical Platform Studies Group, I co-developed and co-designed a print and web toolkit︎︎︎ that builds the capacity of community groups to identify, understand, and evaluate government technologies.

The Algorithmic Equity Toolkit consists of four parts:
1
A chart with yes/no questions to help identify whether a technology is an automated decision system, a surveillance tool, both, or neither.
2
A map that defines key terms used in the AEKit and links the relationships between the various parts of automated decision systems.
3
A set of open-ended prompts that help to explore potential impacts of these technologies.
4
A set of questions about automated decision systems to ask government employees, elected officials, and vendors.
Web Design

Working closely with the ACLU of Washington's communications team, I wireframed, wrote HTML & CSS, drafted alt text, and debugged to ensure the material was maximally accessible to non-English speakers and individuals who use a screen reader.
Process
Interdisciplinary collaboration was critical for this project; Technical subject matter and accessibility requirements made extensive feedback, iteration, and correcting (50+ versions!) a necessity.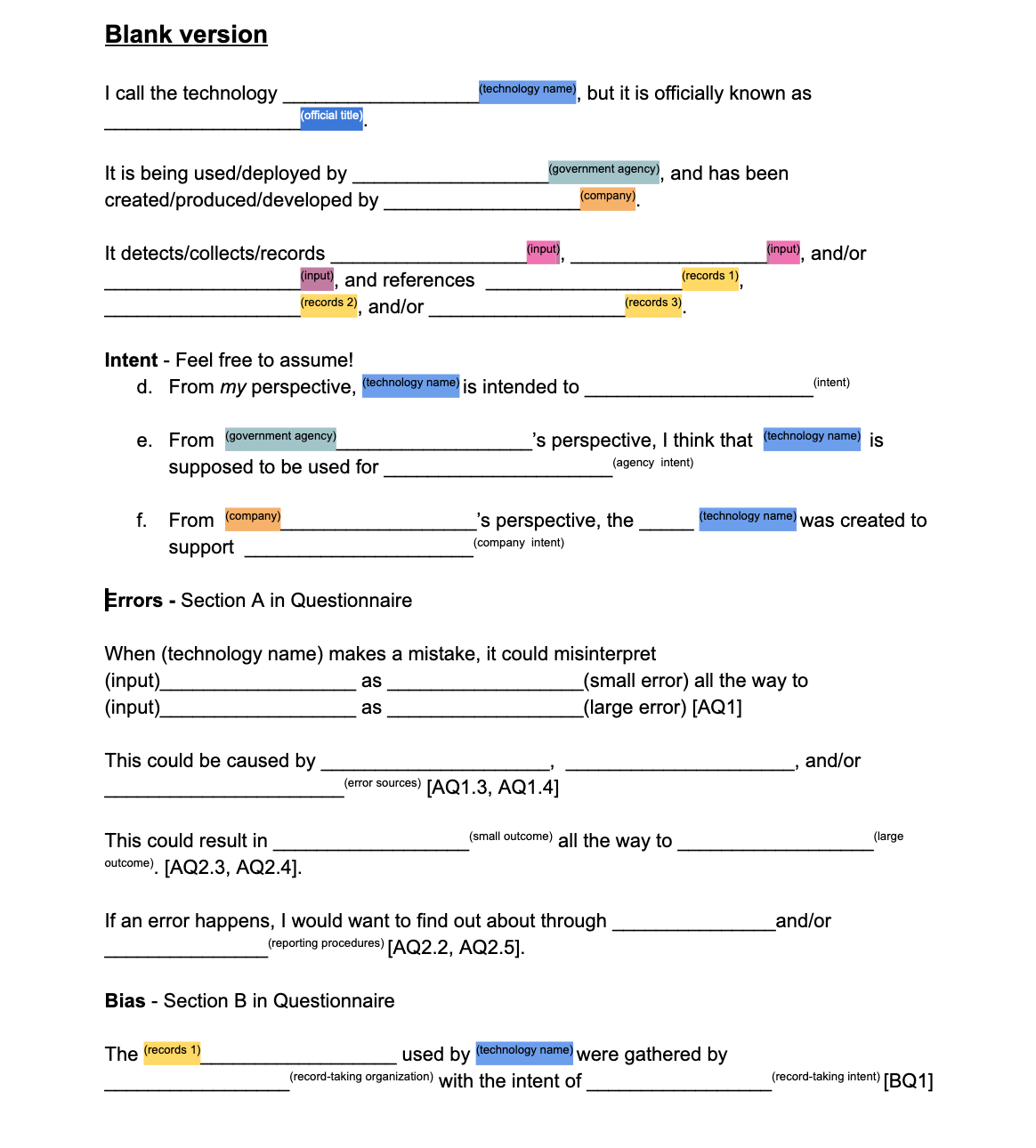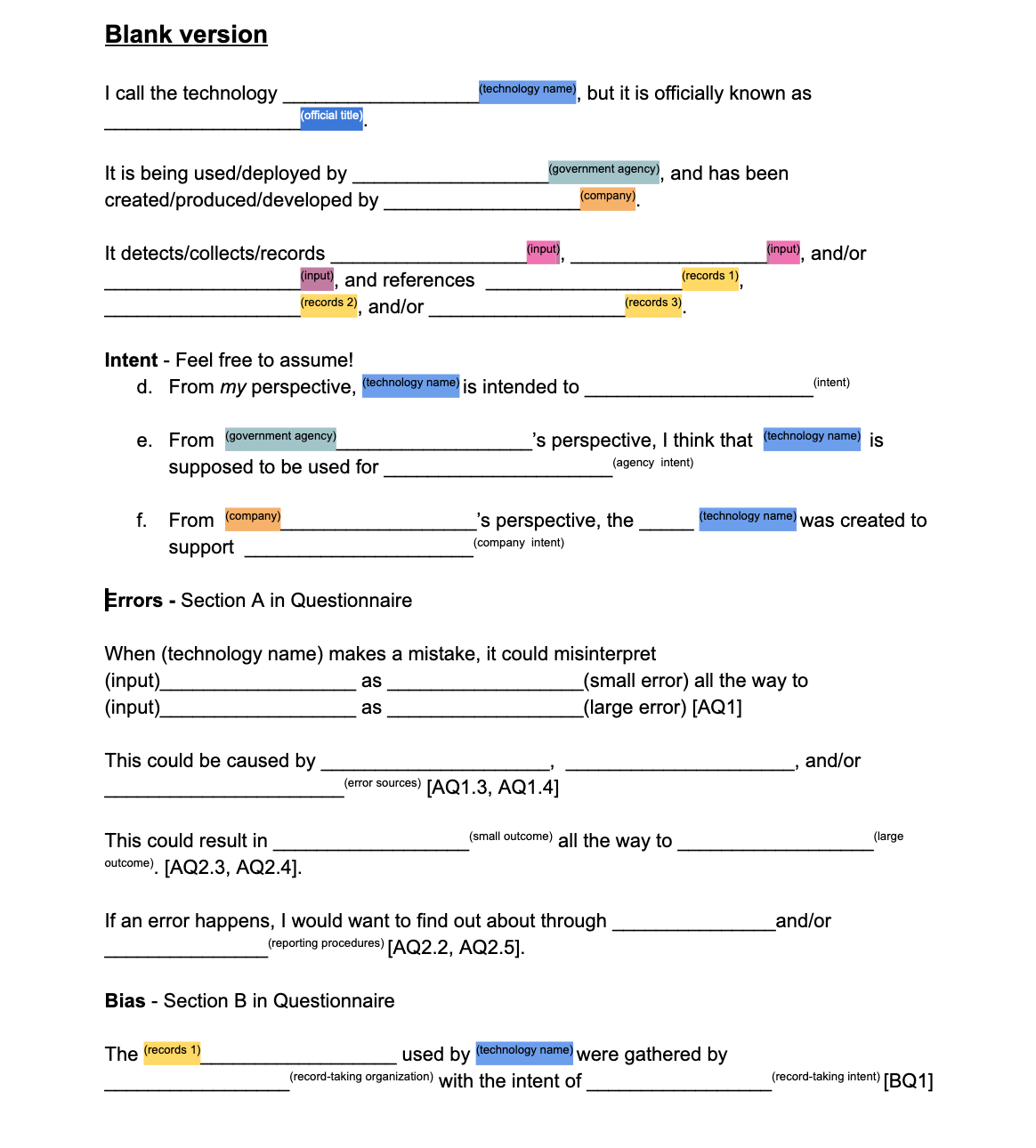 selected for publication in the
2021 ACM FAccT Conference!︎︎︎
An Action-Oriented AI Policy Toolkit for Technology Audits by Community Advocates and Activists
M. Young, M. Katell, J. Lee, S. Narayan, M. Epstein, B. Herman, D. Dailey, C. Bintz, V. Guetler, D. Raz, A. Tam, P. Jobe, F. Putz, B. Barghouti, B. Robick, P. Krafft